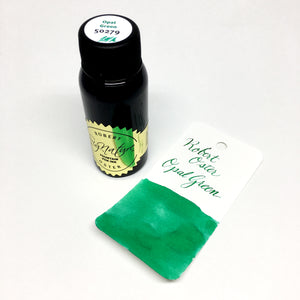 Robert Oster Opal Green Bottled Ink 50ml
Sale price Price $18.00 Regular price Unit price / per
50ml ink bottle of Robert Oster's Signature Opal Green ink for fountain pens.
Part of the collection of colors inspired by the 1980's. Brilliant and fresh, this green is more exciting than playing Oregon Trail on your computer running DOS.
Robert Oster Signature inks are produced in Australia with a focus on the modern pen enthusiast. Most colors names and hues draw their inspiration from Australia's natural beauty.