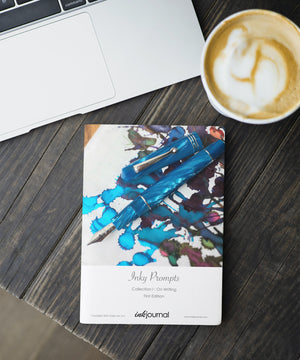 Inky Prompts vol. 1 : Writing Prompts on Writing
Sale price Price $5.00 Regular price $5.00 Unit price / per
In the pages of this downloadable ebook, you'll find a series of starting points for your writing. They're called "prompts." Their purpose is to stimulate conversation between you and the blank page. They are "inky" prompts because each one was originally written with an old-fashioned fountain pen and ink.
In this collection, you'll find prompts related to the practice of writing.
They will help you understand your writing habits, how you prefer to work, and where you might find some areas of improvement.
Contains 30 writing prompts in PDF format.